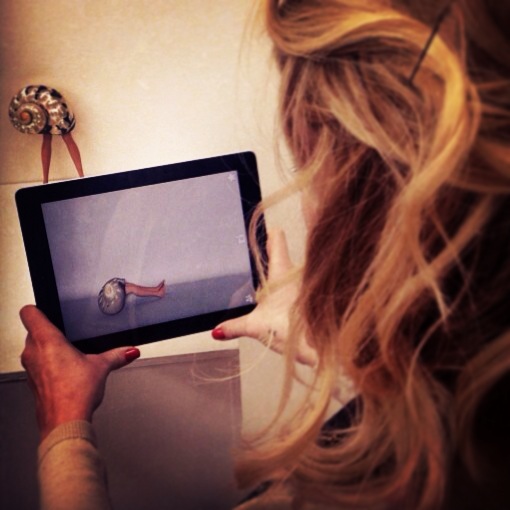 Lauren Carly Shaw (she/her) (American, b.1986) is an artist based in upstate New York.
Lauren has been experimenting with mold making, life casting, and various sculpture techniques for 20+ years. She is deeply interested in the human body and makes work that pushes the boundaries of what a human body is, or could be.


Shaw's work has been shown internationally, including exhibitions at Cleo the Gallery (Savannah, GA), Paradice Palase (Brooklyn, NY), Lauren Powell Projects (Hollywood, LA), Wave Hill Sunroom Project Space, (Bronx, NY), and a three-person exhibition at Postmasters Gallery (TriBeCa, NY) among others.
She has participated in a number of residencies, most notably: Silver Arts Project, NY (2020-21) the Vermont Studio Center, VT (2013), Starry Night, NM (2013), and Metafora (2010), in Barcelona, Spain. Press for her work includes, InFringe Magazine, ArtNet, Vellum Magazine, Hyperallergic, and Create Magazine, On Art and Aesthetics, among others. She received a BFA in sculpture from the School of Visual Arts 2009 and an MFA from the San Francisco Art Institute in 2016.
Outside of the studio, Lauren likes to take hikes and get lost in nature, hang out with her dog and painter husband, bake pies, and get sweaty with hot yoga.
Artnet
Art Daily
Bushwick Daily